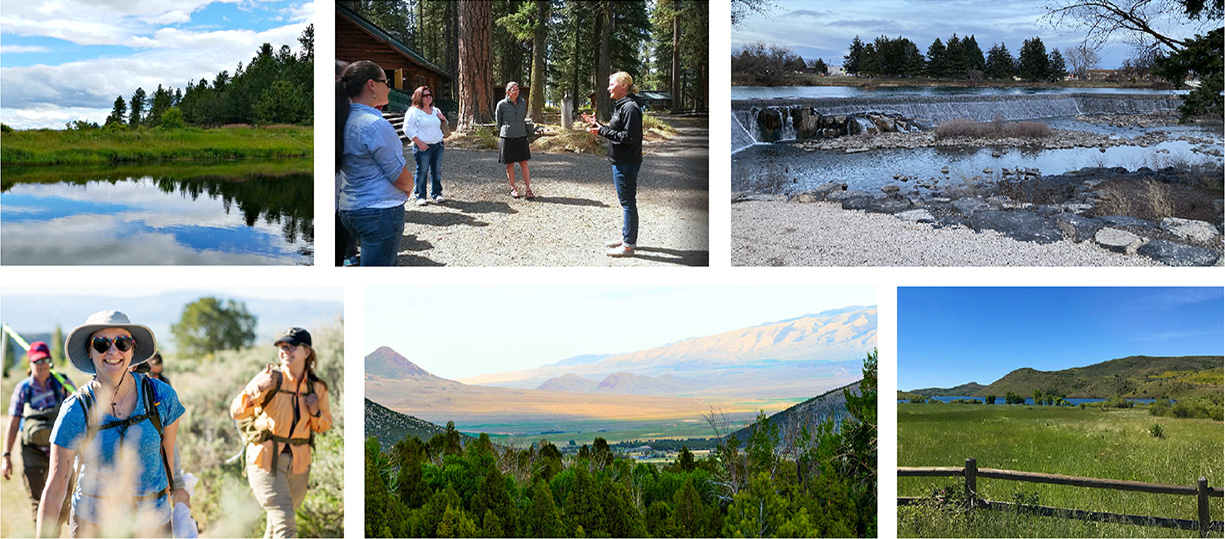 I-CREWS
Idaho Community-engaged Resilience for Energy-Water Systems
Idaho's new $24 million NSF EPSCoR RII project, I-CREWS, aims to address the impact of climate, population, and technological change on energy-water (E-W) systems.
The project will advance research, education, workforce development initiatives, and partnership capacity in Idaho in two strategic directions. First, it will leverage existing academic research strengths in various sciences to build linkages. Second, it will expand Idaho's research capacity in computational modeling, machine learning, and artificial intelligence.
Using a range of Idaho's communities, landscapes, and watersheds, the main objectives of I-CREWS are to:
evaluate E-W configurations for various resilience strategies,
model E-W configurations and their resilience,
develop future scenarios for E-W trajectories and their resilience.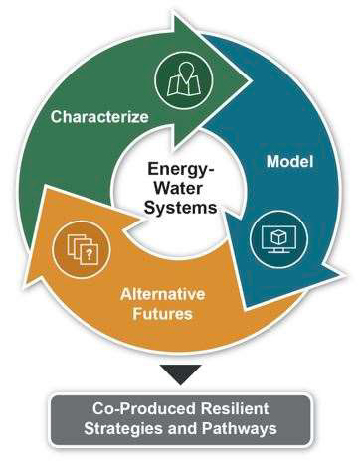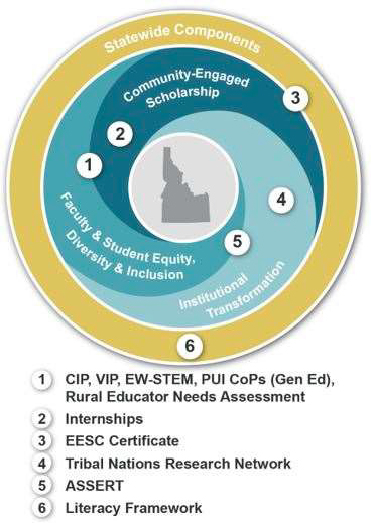 I-CREWS integrates local knowledge, governance dynamics, and advanced modeling. It involves over 35 core university and college faculty, plus 8 new early-career hires, 10 postdocs, and 20 graduate students while supporting 31 Vertically and Community Integrated Projects designed to reach over 500 students and community members. Partnerships outside of academia involve a wide range of entities, from state and federal agencies, public and private utilities, Idaho National Laboratory, to Tribal nations.
I-CREWS will support a robust Seed Funding program guided by external peer merit review. This mechanism will provide the ability to invest in emerging research and community-based education opportunities and/or pursue high-risk, high-impact research.