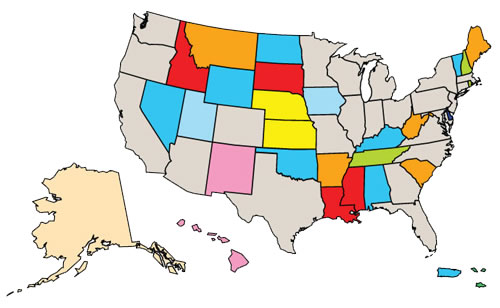 The Experimental Program to Stimulate Competitive Research (EPSCoR),a federally funded program of the National Science Foundation (NSF), partners with states that have historically received smaller amounts of federal research and development funds to enhance science and engineering research, education, and technological capabilities. Through EPSCoR, participating states are building a high-quality academic research base to serve as a backbone of scientific and technological enterprise.
EPSCoR goals are:
To provide strategic programs and opportunities for EPSCoR participants that stimulate sustainable improvements in their R&D capacity and competitiveness.
To advance science and engineering capabilities in EPSCoR jurisdictions for discovery, innovation and overall knowledge-based prosperity.
Idaho EPSCoR currently is led by a State Committee composed of 16 members with diverse professional backgrounds from both the public and private sectors and from all regions of the state. The EPSCoR Committee reports to the Idaho State Board of Education and receives matching funds via the Higher Education Research Council (HERC).The Idaho EPSCoR office and the State of Idaho EPSCoR Project Director are located at the University of Idaho, and partner institutions are Boise State University and Idaho State University.
Idaho EPSCoR research contributes to State science and technology strategic plans, including: