Idaho State Senator
Pocatello, ID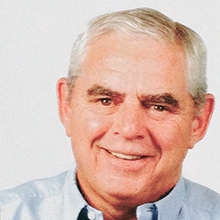 With deep roots in Idaho, Senator Mark Nye has practiced law in the state, served as President of the Idaho State Bar and has been one of the few Idahoans elected to the Governing Board of the American Bar Association.
Nye was appointed by the Governor to serve on the Idaho Centennial Commission and served as a President of the ISU Capitol Campaign that raised over $100 million.
After high school in Pocatello, Nye received his undergraduate degree from Harvard University and his law degree from the University of Idaho.
He was elected to the Idaho House of Representatives and then to the Idaho Senate where he now serves (D-29).