Interim Vice-President for Research and Economic Development, Boise State University
Boise, Idaho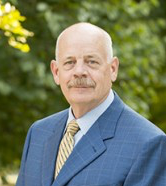 Blackman's academic background includes a Ph.D. in educational psychology, a master of arts in educational psychology and a bachelor of arts in secondary education, all from Arizona State University.
Blackman recently led the Initiative Leadership Office, as well as completion of the Taleo and Oracle Financial Cloud implementations.
Before coming to Boise State in 2012, Blackman served as the director of research for the Materials and Fuels Complex at the Idaho National Lab (INL) in Idaho Falls. For more than 34 years, he has contributed to research and education initiatives in the West, with an emphasis on research management and human reliability analysis.
Prior to his work at the Materials and Fuels Complex, Blackman held various management positions at the INL and most recently built and directed the Center for Advanced Energy Studies (CAES), a significant research collaboration between Boise State University, University of Idaho, Idaho State University and the INL.