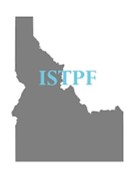 The Idaho Science & Technology Policy Fellowship (ISTPF) is hosting a Science Policy Career Panel on Tuesday, July 25, 9:30-11:00 a.m. MDT.
This ISTPF Science Policy Career Panel will provide insight into a variety of career trajectories, including twists and turns, and perspectives on position transitions, tenure, searches, and more. Panelists served as state and federal science and technology policy fellows, and have been out of their fellowship for 10+ years. The conversation will showcase their experiences in federal and state government, nonprofit organizations, industry, and universities, including federal relations. Register and learn more here. 
Please share this invitation with administrators, faculty, staff, postdoctoral fellows, professional students, and graduate students who may be interested.